Accessible Portable Units
Hire or Purchase
Latest happy customer in November: Kelly from VIC just received The Sophie
Custom "Improved Liveability" Cabin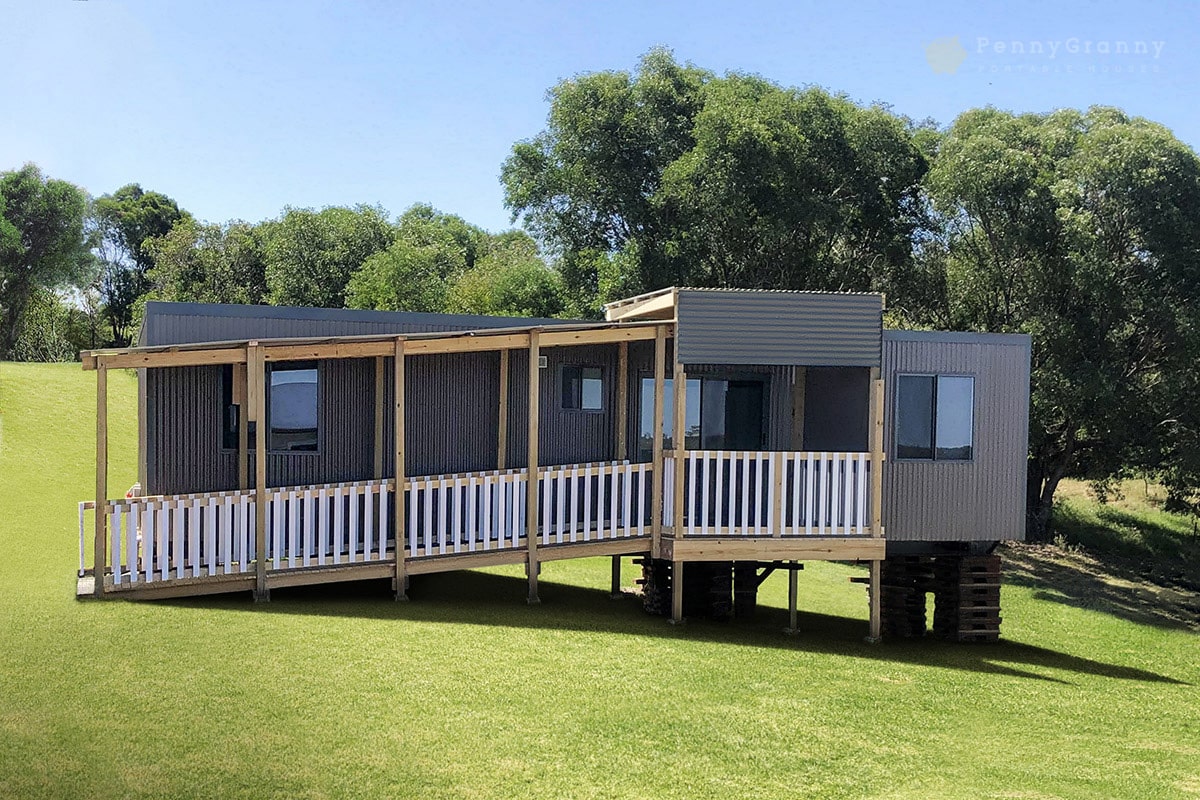 **The images shown on our website may vary slightly from the actual product. Decks, pergolas, furniture etc are not included in the hire charge.
Accessible Portable Units Floorplan
From $470 per week
PennyGranny offers Portable cabins that were designed in line with the Improved Liveability SDA Design category requirements to accommodate individuals requiring accessible living spaces. Our buildings offer a comfortable and convenient living environment by featuring wide external and internal doorways, non-slip flooring, bathroom reinforcements for grab rail installations, and accessible kitchen cabinetry and appliances.
Help your loved one to live a hospital free life, call our Team today on 1300 665 750
Hire Rate
To be calculated upon order confirmation and can vary between $420-550 per week depending on the final disability housing requirements and chosen finishes.
Hire Rate doesn't include transportation, footings, services connections, or planning approval.
Rental Period
All cabins are built to order with a minimum rental period of 3 years
Fully refundable rental bond applies