Custom Homes and Cabins
Order Today
Latest happy customer in November: Kelly from VIC just received The Sophie
Prefab Custom Built Portable Houses for Sale
Additional costs apply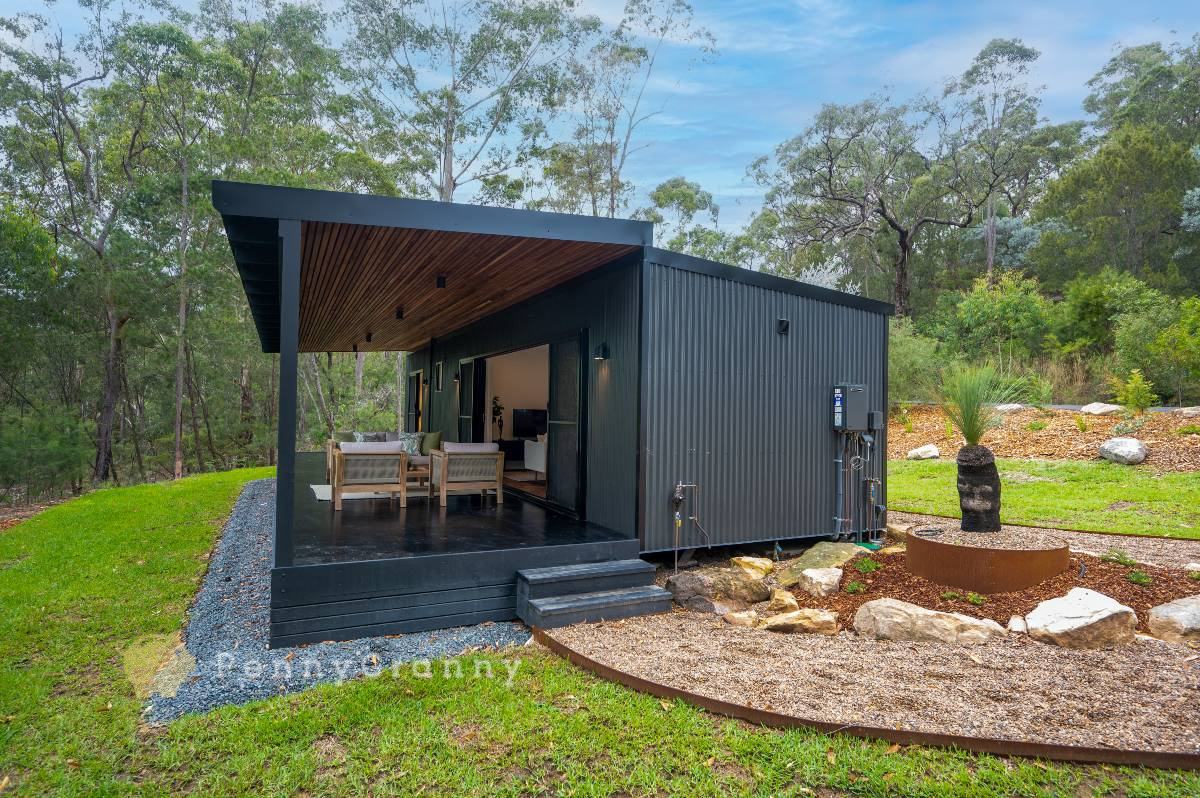 **Images and floor plan are for reference only.
At PennyGranny™ we work closely with our clients to help them unlock the incredible savings associated with our prefab portable homes and achieve their dream prefab home, whether it's a cabin, a granny flat or a more substantial building. We offer a wide range of customisable options, and our experienced team is always on hand to provide guidance and advice.
The floor plan of your cabin can be customised to include multiple rooms or to create an open living or office space. Everything inside and outside of our custom portable home is customisable – from external colourbond colour and windows/doors placement to flooring and wall finishes and colours, kitchen benchtop and splashback finishes, bathroom layout, fixtures and fittings, the possibilities are endless! If you are in search of a luxury and modern prefabricated home, elevate your portable cabin to the new heights with our high-end finishes and experience the ultimate in luxury living.
Add a deck to your prefab granny flat, a house or a cabin for a seamless transition between your indoor and outdoor living spaces.
All our custom cabins and tiny homes are built to the highest standards to ensure durability and longevity. The cabins are constructed using high-quality materials, and attention is paid to every detail during the building process to ensure that it meets your specific requirements and exceeds your expectations. Be rest assured that with PennyGranny™ you will not only be getting a high-quality portable modular home but also a short production time and competitive prices.
Speak to our team now to learn more about our custom transportable granny flats and to find out how we can help you achieve your dream portable cabin!
Features
Brand New Bespoke and Transportable Prefab Homes
Made in Australia
Fully Insulated Construction
Continuous Hot Water System
Reverse Cycle Air Conditioning
Quality Finishes
Sizeable Kitchenette
Cooking Appliances
Glass Sliding Doors & Windows
Fly Screens & Blockout Blinds
Our Quality
At PennyGranny™ our transportable homes are either built by us or bought in bulk from most reputable Australian manufacturers built to our specification. As a hire company we need to make sure that our buildings used in our hire fleet are built to last many years and can withstand harsh Australian conditions. When you buy a portable home built by a third party supplier, you can be sure that we've done all the hard work of only choosing the Australian suppliers that deliver a high quality product. All of the portable homes offered for sale are brand new, same homes that would otherwise be used in our hire fleet, and due to our buying power brought to you at competitive prices.
Want to Try Before You Buy?
Would you like to experience the quality of our prefab transportable homes before making a purchasing decision? You can now rent any of our buildings and we give you a unique opportunity to change your mind and purchase the building instead within the first 2 weeks of your hire term.
Council Approvals for Portable Prefabricated Homes
Our experienced Town Planner will lead you throughout the entire process to take the hassle away from you. See Council Approvals for Portable Homes.